Summer is here so it's time to redecorate your outdoor space according to the new freshest trends, colors and styles. Myface is the daily experience, the references that make our days more pleasant and worthy – the warmth of the sun in the morning, the music that kickstarts the day, the outfit we choose to wear. The comfort we find inside our homes is now outside and this outdoor furniture collection by Myface promises to become not only an integral part of life but a fundamental one. Hope you enjoy!
YOU MIGHT ALSO LIKE: The Best Beach-inspired Colors For a Summerish Interior Design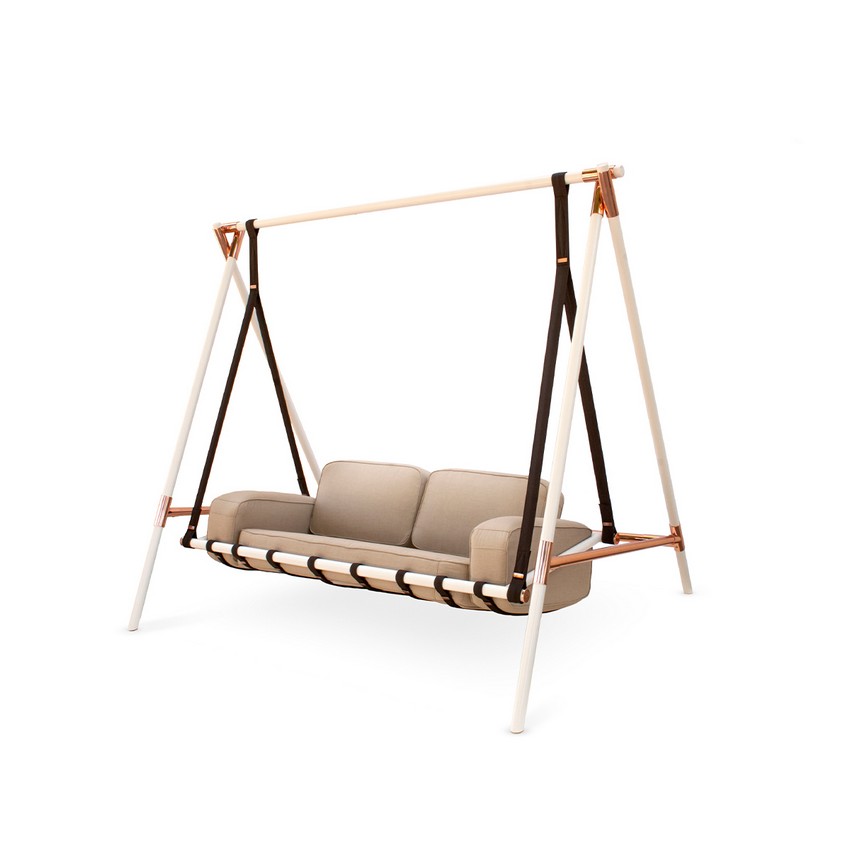 Dive deep into the heart of contemporary outdoor design with an array of stunning furniture pieces that will elevate any backyard, garden or poolside. Through a contemporary interpretation of the traditional swing, Fable intends to recreate the memories held closest, the character-defining moments and the feelings that can't be forgotten.

The Ness center table represents a sinuous composition of acrylic and marble. Myface found a visual interpretation of this universal truth, represented in an overlapping lightness and weight, emptiness and density.

With this in mind, Myface developed Mo sofa – a modular sofa abound with purity and simplicity. Three different modules, available in a wide color array of water-repellent polyester fiber, provide an ever-changing environment with due elegance and charm.


Nodo dining chair's alluring golden lines emphasize the attention to detail and construction, striving to confer a touch of delicacy and lightness to a contemporary environment. Taking inspiration from the raw sketching itself, the first step in design conception, Nodo offers a distinguishing dining and lounging solution with the guarantee of Myface's weather-resistant materials.

Noa carries Myface's contemporary style and meticulous detail attention to the common daybed. A sophisticated yet simple urban allure embodied by elegant copper and lacquered aluminum lines. Outdoor meets elegance and sophistication meets a modern interpretation of design.

The Pearl sofa has a distinct shape and oversized scale, definitely a significant visual weight in any terrace or patio scenario. Meticulously stitched weather-resistant cushion and upholstery find their rest in powder-coated textured fiber, bringing the comfort and joy we seek.
//
What do you think? Did you like this article? Follow Covet House on Facebook, Instagram, Pinterest and Twitter, we are here to give you the best interior design inspiration for your design projects and, never forget, celebrate design with friends like we do!